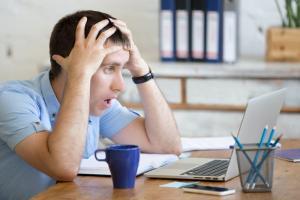 You own a small business, right? Is it a local business? If it is, what are people in your town or city saying about your business? Do you know?
That is just ONE aspect of your reputation, regardless if it is a local business or not. These days, many people will also leave reviews and ratings online, even if your business is not listed on the site they are using. They will just add the listing! When they leave a review, it adds to your online reputation. It doesn't matter whether the review is good or bad, positive or negative.
Reputation Management is the practice of knowing where people have left their opinions of your business, when they left them, and responding to them as is appropriate. If you are like most people, Online Reputation Management (ORM for short) is probably something you don't want to hear about. We as people in general do not like to deal with things that we feel are unpleasant, that could cause us stress or to be upset, and we certainly don't want to have to deal with them. What we like even less is to be surprised about things that could cause us stress or make us feel unpleasant.
The first thing we need to know, however, is what people are actually saying about our business, or even the owner or employees/associates, online. If you have not looked in a while, it is definitely time to look. Not looking will not make it go away, but it will make it worse because we are not facing the 'demon.'
Here is where we actually need to change our mindset – just a little. Okay, well maybe a lot. But it is a good thing! Reputation Management will actually help your business! Done the right way, you can take even the worst review or something that someone said online and turn it into a positive. If you don't believe me, look at how other businesses have responded to their negative reviews. Have you found any where the owner's response actually impressed you? If you haven't found those yet, keep looking – they are there to be found!
The lesson here is this: do not be afraid to look. When you find what you are looking for, try not to be emotional about it. Yes that is a difficult thing to do for some of us, but remember that being emotional does not lend itself to success in business. We have to think logically about things that we don't have control over and respond to them quickly, appropriately, and in the best light for our business.
More tips will be coming up so stay tuned!